2017 THOUGHT PIECE PLAYBOOK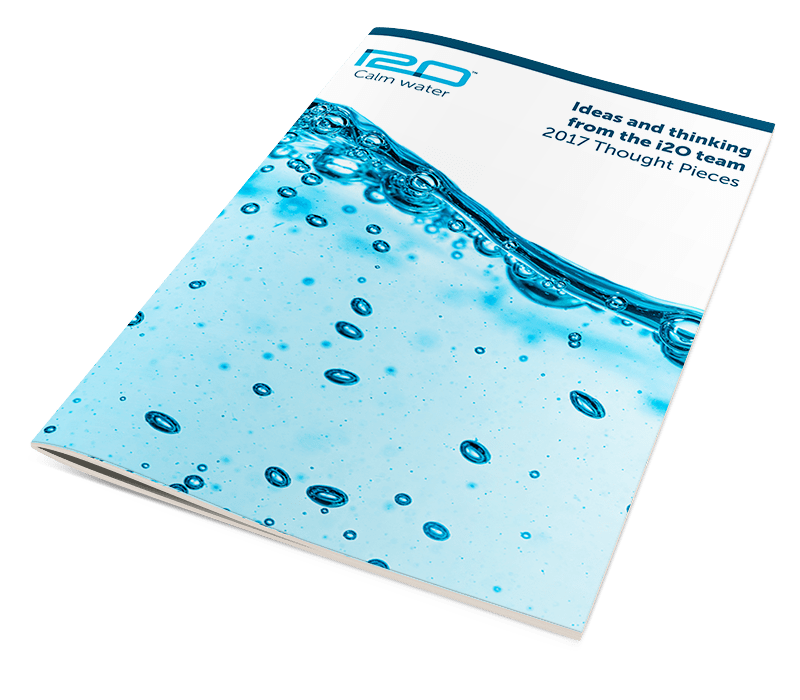 i2O has spent a significant amount of time in 2017 creating and curating a series of thought pieces on smart water networks and the future of the water industry.
We've explored areas such as real-time data, communications protocols for loggers and how continuous condition monitoring is set to become the mainstay of maintenance in water networks.
If you've missed any of our thought pieces you can download our end of year playbook.