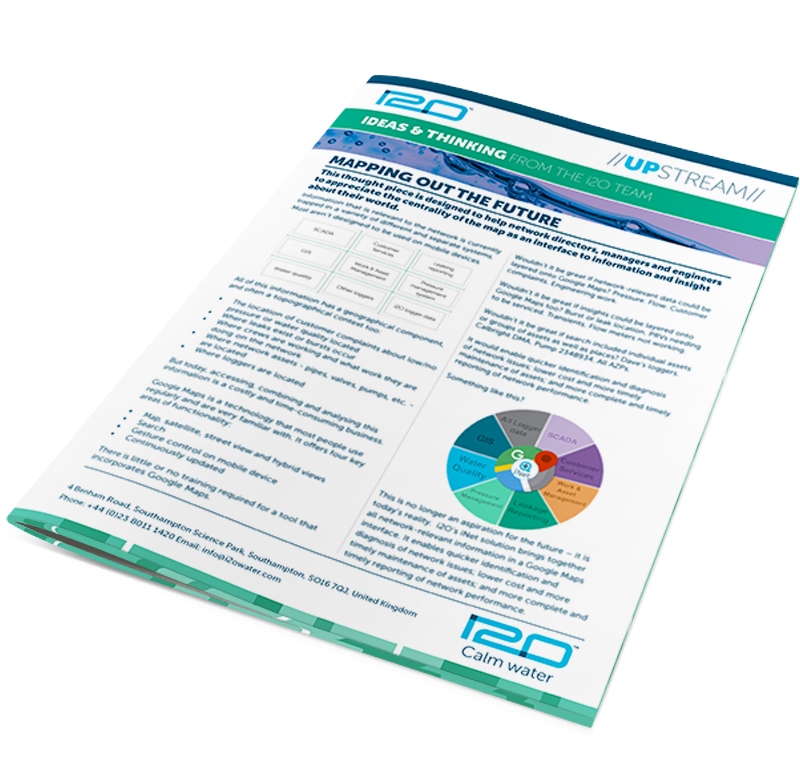 This thought piece is designed to help network directors, managers and engineers appreciate the centrality of the map as an interface to information.
It considers:
How information related to a water network is trapped in various systems.
The functionality of a tool that incorporates Google Maps.
iNet's use of a Google Maps interface to bring together network-relevant information.