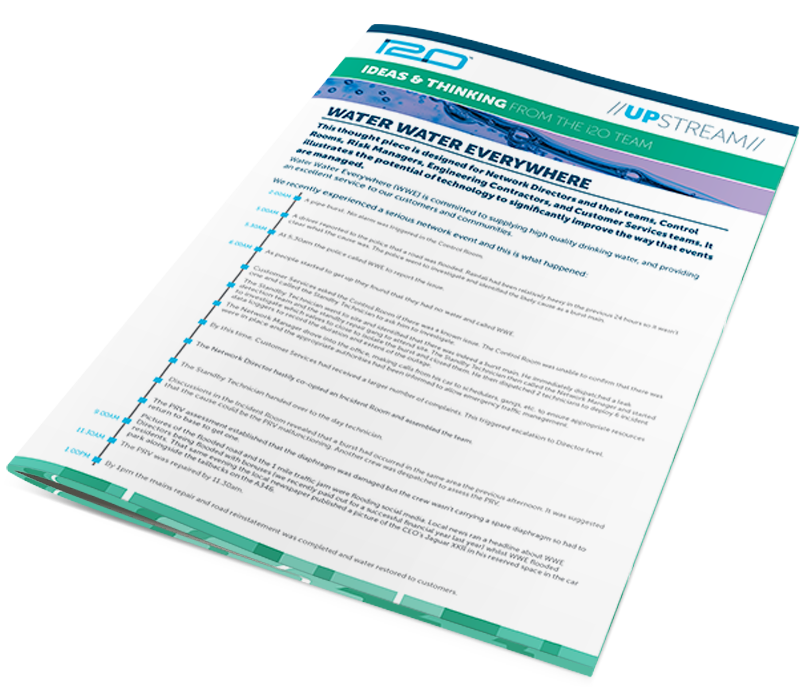 This thought piece has been written for Network Directors and their teams, Control Rooms, Risk Managers, Engineering Contractors, and Customer Services teams. It demonstrates how technology can significantly improve the way events are managed.
Our latest piece looks at:
An example of a serious network event and how this was managed.
The problems and implications of managing events without the use of relevant technology.
A comparative event using i2O's smart network solutions and the recognisable benefits.